Introducing Controlled Chaos: The Cyclone
Specifically designed for poultry litter.
Strap this baby to the back of your SBX model spreader, and poultry litter is no longer a problem. It takes light, low-moisture materials and spreads them consistently as wide as 60 feet. But that's not all. Optimize your nutrient application by pairing the Cyclone with our variable rate system.
So the chicken not only crosses the road, it covers a few thousand acres.
---
CYCLONE
Specifications
Attaches to SBX models
437 RPM rotary beaters
Overlapping timed spinners
Easily accessible remote grease banks
Drive line shear bolt protected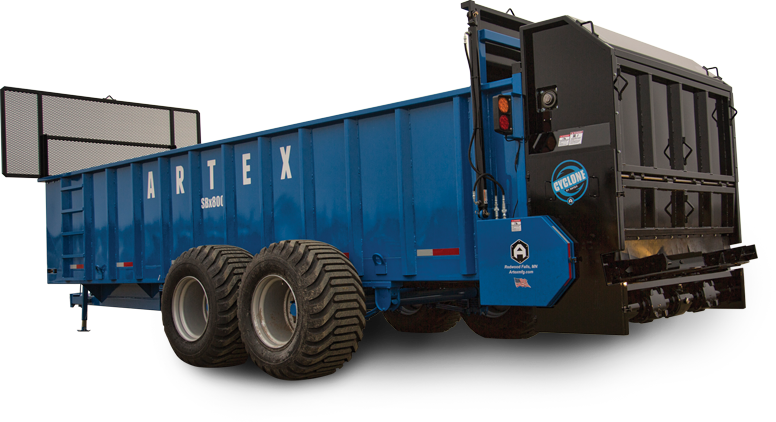 click to download printable information
Standard Features
Adjustable
Paddles And
Beaters