Visit Artex at the World Dairy Expo on Sept. 30th – Oct. 4th
September 16, 2014
Hey dairy farmers! Are you excited about the World Dairy Expo later this month? Artex is looking forward to "moo"ving along to the show and meeting all of you! We know that dairy farming is a 24/7 job…so here is a quick rundown of the show details.
About the Show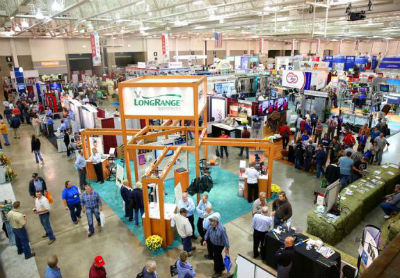 World Dairy Expo is where the dairy industry meets. No other dairy event in the world compares. Designed for dairy producers and industry partners World Dairy Expo is a showcase for elite dairy cattle, cutting edge research and modern technologies.
Show Highlights
There are plenty of activities at World Dairy Expo for your family members and friends.
Show Hours
Tuesday, September 30th – 9:00am to 5:00pm
Wednesday, October 1st – 9:00am to 5:00pm
Thursday, October 2nd – 9:00am to 5:00pm
Friday, October 3rd – 9:00am to 5:00pm
Saturday, October 4th – 9:00am to 5:00pm
See full schedule of events.
Admission
$10 Daily Admission (Ages 12 & Over)
$30 Season
Admission Includes Free Parking
Location
Show Grounds Address
Alliant Energy Center
1919 Alliant Energy Center Way
Madison, WI 53713
Exhibitors
The World Dairy Expo's nearly 850 exhibitors provide an opportunity for producers to see cutting edge technology and the latest dairy equipment. Commercial exhibits are located on-grounds in five main exhibit areas: Coliseum, Exhibition Hall, Arena Building, New Holland Trade Center and the Outdoor Trade Mall.
Search the exhibitor list and view exhibitor maps.
Don't forget to visit Artex in booth # TC 827! Located in the New Holland Trade Center.
Now that you have the show details, all that is left to do is park the tractor, leave the chores to a fellow farmer and make your way to Wisconsin!