MN Cattlemen's Summer Beef Tour Stopping at Artex Manufacturing – July 8th
April 15, 2014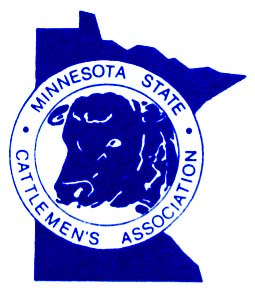 Common ya'll join the tour! The Redwood Area Cattlemen's Association is hosting the 2014 Minnesota State Cattlemen's Summer Beef Tour and Trade Show in Redwood Falls, MN on July 8th, 2014.
Artex is proud to be a stop along the trail! We are looking forward to sharing our company's story and facility with the 800-1000 expected attendees from Minnesota, South Dakota, North Dakota, Wisconsin, Iowa and Alabama! Come check out the CB1200 on display and other products we will have in production!
Registration
Registrants will have access to over 200 agriculture-related businesses featuring new products and services available to cattlemen through the trade show.
Tour Fee is $25 before June 15th and $35 after that date
Students pay only $20
Additional lunch ticket is $10 and additional dinner ticket is $15
Register & payments should be sent to:
Jeri Hanson
37590 110th Street
Comfrey, MN  56019
Or e-mail: redwoodarea.cattlemen@outlook.com
Sponsorships
2014 MSCA Summer Tour Sponsor Letter PDF
2014 MNSCA Summer Tour Sponsorship Opportunities PDF

Day of Tour
Meet at the Redwood Area Community Center, first  tour bus leaves at 7:00 a.m. and every 15 minutes after that.  A continental breakfast will be available before the tour departs.
Stops include:
Grant Breitkreutz, Redwood Falls
David and Clint Engen, Revere
George and Mike Landuyt, Walnut Grove
Curt and Chad Thram, Sanborn
Butch and Brandon Kerkhoff, Redwood Falls
Artex Manufacturing, Redwood Falls
For more information contact these Redwood Area Cattlemen:
Brandon Kerkhoff: 507-829-3410
Grant Breitkreutz: 507-430-0607
Clint Engen: 507-531-0279
Click here for complete tour information (PDF)
You can also view more information about the tour by liking the Redwood Area Cattlemen's Association Facebook page.
We look forward to welcoming the Minnesota Cattlemen's Association to our facilities!