Artex Spreaders on Display at the Oahe Farm Ranch Show – June 25 & 26, 2014
April 21, 2014
June is perfect weather for an outdoor show! Artex is heading to Pierre, SD for the Outdoor Working Farm & Ranch Show!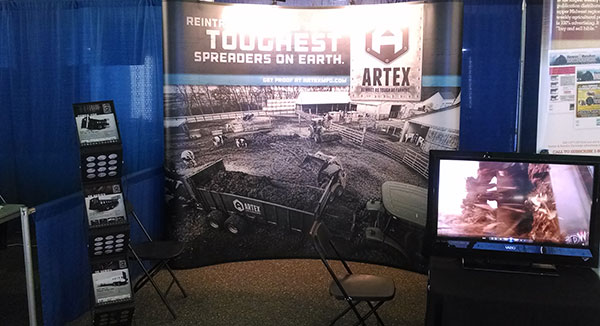 Come out and join us! This event offers free admission for all attendees. While you are there you will find:
Field Forums
Test Plots
Seminars
All of this is located about 2 miles from the beautiful Spring Creek  and Cow Creek  area of Lake Oahe.  Come early or stay after to enjoy all the area has to offer: speedway races, golf, camping, boating and more!
Location
Oahe Speedway
19600 284th Avenue
Pierre, SD  57501
Directions to the Show  Seminars
Show Hours
Wednesday, June 25th 9:00 a.m. – 5:00 p.m.
Thursday, June 26th 9:00 a.m. – 4:00 p.m.
Show Layout
Indoor Exhibits
Outdoor Exhibits

Join the Oahe Farm Ranch Show Facebook Page for updates and information before, during and after the show!
Stop by and visit with us about Artex Manure Spreaders. Will you be at the show?