Announcing a New Dealer for Artex Manure Spreaders!
June 6, 2014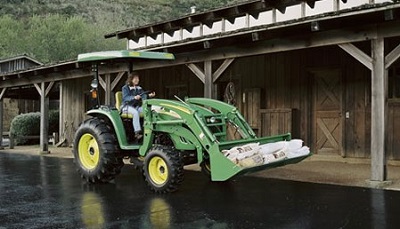 We are excited to add Anderson Tractor to our list of hard working dealers!  They will be representing our line of manure spreaders in the Rocky Mount, Virginia area.
"Anderson Tractor is a family owned and operated John Deere dealership that specializes in finding solutions for today's farmer."
Anderson Tractor Story
Anderson Lawn & Garden was started in the spring of 2000, as a subsidiary of Anderson Tractor & Equipment Incorporated. The two businesses were located in the same building on 220 South of Rocky Mount until a greater need for consumer and commercial lawn care equipment arose. Hence, Anderson Lawn & Garden was born.
Over the years personnel has changed, but one thing has remained the same: a relentless pursuit of providing top quality products at a fair price and far superior service to a wide array of customers. Visit the Anderson Tractor website  or stop by the store and introduce yourself to the Anderson Lawn & Garden and John Deere Family. You'll be glad you did!
Contact Information
Anderson Tractor
11160 Virgil H. Goode Hwy, PO Box 526
Rocky Mount, VA 24151
Darryl Anderson
Phone: 540-483-9234
Toll Free: 800-487-9236
Email: toakes@anderson-tractor.com
Hours of Operation
Monday – Friday 8:00 a.m. – 5:00 p.m.
Saturday 8:00 a.m. – 12:00 p.m.
Welcome to the Artex Family Anderson Tractor!
Are you interested in becoming a dealer? Contact us.