Is Your Farm Equipment Built To Last?
June 16, 2014
We recently came across a tweet on Twitter from Andy Pasztor (@apasztor82) of Ontario that really got us thinking.
I'm living proof that not everyone has a brand new tractor and planter on twitter

— Andy Pasztor (@apasztor82) May 12, 2014
He is correct, a lot of farmers out there buy superior equipment with one thing in mind…buy quality and it will last a lifetime! We know that farming is hard work and requires tough equipment. But tough equipment isn't enough! You need equipment that will stand the test of time and become the key to farming success for the next generation of farmers too. You need reassurance when buying a piece of equipment for your farm that you'll be able to pass along a durable product to your son or daughter's farming operation down the road. We get it because after all, Artex is owned by farmers, built by farmers and made for farmers. It's important to us that we're a lasting piece of equipment on your farm.
Artex Products Are Built to Last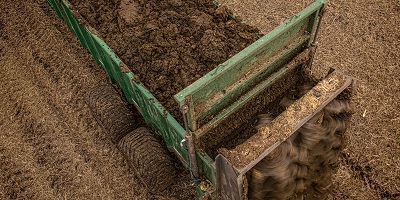 Best-Built Frame in the World – More steel makes things stronger so our beefier construction means longer life.
Guillotine Gate – It allows you to raise and lower the hydraulic gate to any position, so you can meter all sorts of materials and spread at the rate you want.
HMW Flooring – The floor of your spreader is truly going to be put to the test, so we make sure ours is as durable as possible to stand the test of time.
Articulating Hitch – Single-lip hitch gives you more flex and fewer problems.
Revolutionary Twin Vertical Beaters – Vertical beaters pulverize your cargo and throw a path up to 60 feet wide—versus a single, standard beater that only throws as wide as the spreader.
Unbeatable Undercarriage – Talk to anyone with an Artex spreader, and you'll hear two things: "It sure does pull nice." and "Who cares how it pulls? I've never had a spreader work so well for so long!"
Ever heard the phrase "they don't make them like they used too" well… we still do! Contact us today to learn more about our durable manure spreaders and silage trailers.
Are you on Twitter?  Let's connect!
Follow @artexmfg